Workers' Comp for the Transportation Industry
The transportation industry is a vital part of the Rhode Island economy, providing thousands of jobs and keeping goods and people moving throughout the state. However, the nature of the industry can also present significant safety challenges for workers.
Whether you are a truck driver, bus operator, or delivery worker, it is important to be aware of the top safety concerns in the industry to help prevent injuries and ensure that you are properly compensated if an accident does occur.
For 30 years, Beacon has been providing workers' compensation insurance to the majority of businesses in the transportation industry in Rhode Island. We know the industry and the challenges your company faces, and our team is here to support you and your employees.
Safety Training
The transportation industry is known for being one of the most dangerous industries to work in due to the high risk of workplace injuries. The top safety concerns in the transportation industry include vehicle accidents, slips, trips, and falls, and musculoskeletal disorders.
To prevent workplace injuries in the transportation industry, it's important to implement safety measures and training programs. For vehicle accidents, employees should receive regular training on defensive driving techniques and be required to wear seat belts at all times. Regular vehicle maintenance checks should also be conducted to ensure that all vehicles are in good working condition.
To prevent slips, trips, and falls, it's important that workers wear slip-resistant footwear, look to see that walkways are even, clear, and well-lit, and they use 3 points of contact every time they enter and exit a vehicle.
Prevent musculoskeletal disorders by implementing ergonomic measures, such as adjusting vehicle seats to fit the employee's body and providing lifting aids to load and unload heavy items. Employees should also be encouraged to take regular breaks and stretch throughout the day to prevent muscle strains.
Beacon offers educational seminars and webinars at no additional cost to our policyholders, including The National Safety Council's Defensive Driver Course (DDC-4) and Investigating and Preventing Outdoor Slip and Fall Injuries.
The Beacon Online University features more than 100 core health & safety courses, including Driving with Distractions, Driving in Adverse Weather, and Avoiding Collisions While Backing and Parking.
Developing a Safety Program
Trucking and transportation companies should develop a safety program in order to protect their employees from common injuries that can occur in the industry. These injuries can range from slips and falls to more serious accidents on the road. By implementing a safety program, companies can reduce the likelihood of these injuries occurring and create a safer work environment for their employees.
The safety program should include elements such as regular safety training, proper use of personal protective equipment, and regular inspections and maintenance of equipment and vehicles to ensure they are in good working condition. By implementing safety measures and training programs, employers can reduce the risk of workplace injuries and create a safer work environment for their employees.
Additionally, the program should encourage open communication between employees and management to identify potential safety hazards and address them before they become a problem. By prioritizing safety, companies can not only protect their employees but also improve their overall operations and reputation in the industry.


Resources
Download and share printable safety resources from our Safety Library:
---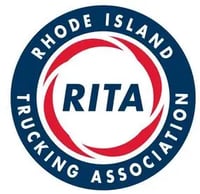 "Beacon has fair pricing and great customer service. Filing a claim was extremely easy. Everyone was extremely knowledgeable."
BAXTER'S TRUCK & AUTO REPAIR INCORPORATED